8 Ways to Use Discounts and Promo Codes To Drive More Sales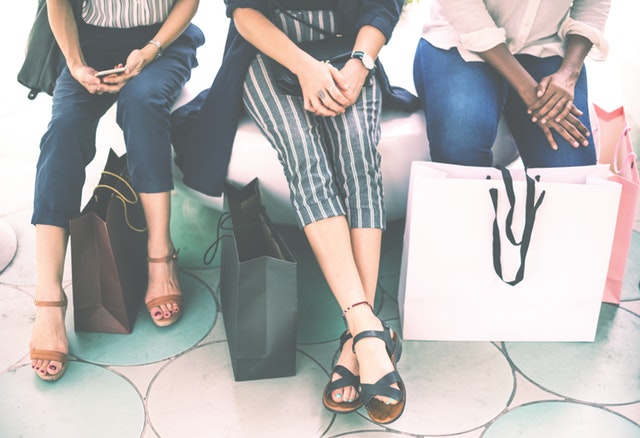 Now with the advancement in e-commerce technology, it's easier to incorporate discounts and promo codes into your customers' purchasing experience. If you haven't been able to introduce it to your customers, here we highlight 8 effective ways for you to start today.
Why does it work?
Before we start with how to do it, lets find out why promo codes work:
Offering a discount code to your first time customers reduces their risk of trying out your product. This means that, all things being equal, you will have more people buying your product.
A marketing campaign that is combined with a promo code allows you track the effectiveness of the campaign better. For example, if you provide distinct coupon codes for various marketing campaigns, you can measure how many new customers you received from each. If you have a good system in place, you will even be able to track the lifetime value of the customers and learn which marketing avenue brings you better customers.
Another way that most e-retail brands (such as Lazada) use coupon codes to get more people to sign up to their email list. This helps the brand to get a way to communicate with their customers with future marketing campaigns.
It's generally known that it costs businesses 5 to 10 times more to acquire new customers compared to rewarding their loyal customers to buy more from them. Special coupons for your customers based on how long they have been buying your product is a great way to make sure that they stay loyal to you .
Another easy way to show appreciation is to provide your loyal customers with a discount code.
Offering discounts through a loyalty program is a great way to collect important information about your loyal customers (i.e. their buying habits).
Offering discounts can be a good way of getting customers that haven't purchase in a while to consider buying from your business again.
How to make it work?
1. Periodical Discounts (Weekly or Monthly)This is one of the easiest to execute as you can find a theme for the month or you can create a special dish or selection to give discounts for the month. Domino's does this well as they have a theme each month to give discount on, for example, this month they are offering extra cheese on every pizza (it's a discount as well, since normally you will have to pay for extra cheese).
2. Prelaunch Discounts (Waitlist Promo)One of the best way to get customers to buy your product before it launches is to give them a discount code - hence, lowering the risk for them in trying a new product.
3. Seasonal PromotionsSince Amazon and Alibaba introduce the cyber day or boxing day at scale, it's a retailer tradition to push products in bulk during sales day. It can also be seasonal, for example during Christmas or Raya season.
4. Social media engagement based discountsOn of the things that you can benefit by providing a discount on social media channels is also using it as an opportunity to get the word out. One great way to do it is to reward your customers who share your posts with a discount code.
5. Discounts for referring othersPeople are much more likely to purchase from you if referred by a friend or family member. Use this to your advantage and leverage offers to encourage referrals. You can choose to give a deal to the person referring, the person being referred, or both.
6. Student discountsStudents will grow up to be your customers in years to come, but while they are students, they might not have enough disposable income to spend on your products. Hence, it's easier to give a student discount to capture them young and get their loyalty early.
7. Online to offline promotionsIf most of your sales come from offline means (say you have a restaurant) and you would like to convert your online experience to offline sales, the best way to do it is to provide in store discounts.
8. Minimum purchase discountsIf your customers' basket size is small, one great way to increase sales is through offering minimum purchase discounts. For example, you can offer free delivery or vouchers for customers who have spent more than RM200.
What's next?
We are excited to know if you have tried these methods and how did it affect your sales. Do let us know in the comment section and we will love to know if you have any other methods that worked for you!If you are sourcing products for your business, be it consumables or to resell, do check out Dropee, a one-stop B2B marketplace for you to stock up conveniently.