5 Easy Steps To Use Your Menu Design To Increase Profit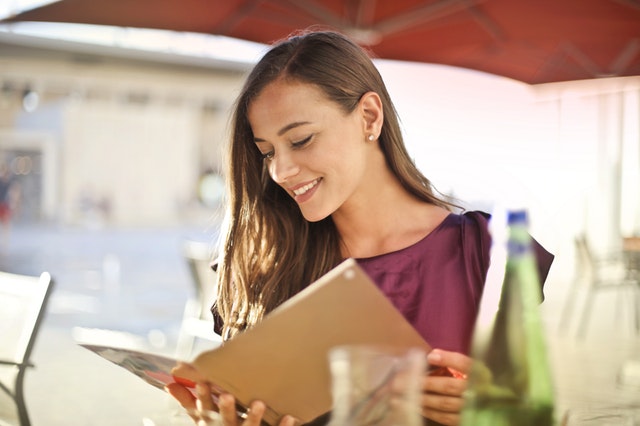 Malaysia is home for bountiful fine foods and known for being one of the top spots in Asia that tourists visit regularly just to enjoy the unique culinary dishes we have here. But one crucial part that we lack is good menu design that expresses the eatery's personality, shows the best dishes available for the customers and keeps the brand fresh in its customer's mind.
Note: This article is an extension of our previous article about branding. You can read it here.
Examples of Malaysian Menu Designs
Lets start by looking at the menu designs of some of the popular restaurants in Malaysia to illustrate how we are falling short when it comes to designing a good menu.
Your Menu: The Silent Salesperson
Your restaurant may offer exceptional dishes, but it would all remain in the background if you don't flaunt it on a menu! Consumers want to have a good dining experience, but if they're greeted at the table by a poorly-designed menu, it would be such a turn off.
Good menus should be designed to match specific groups of guests, those with deeper, and those with less deep pockets. If menus are used and understood as a marketing tool, they could increase your traffic in one season and bring more visitors to your restaurant. This will happen only if they have meet the essential requirements. This means that they are seasonal, visually pleasant, sophisticated, clear, various, targeted to specific groups of guests, and definitely must be credible.
Successful restaurateurs have already said goodbye to the classic menus, which were simply "just fine", but weren't good enough. Lets look at how McDonald's has changed their menu in the last 50 years.
Compare that with their current menu:
Notice the difference?
It's simpler for consumers to navigate a lot more appealing. First, let's go back to the basics and explore how you can construct the most impressive physical restaurant menu. Sounds challenging? Not at all! With so many tools online, you can be your own menu designer.
Lets start with some guidelines before we get nitty gritty about it in our upcoming posts.
5 Tips To Make Your Menu Better, Today!
Always start with the material in mind.
The material you use for your menu is dependent on the brand image. It must reflect how you want your restaurant to be perceived by people.
If you aim to portray your restaurant as a classy and high-end dining space, you could opt for hardcovers or even leather.
If you are aiming for a hipster concept, go for vintage paper menu.

If you are looking for a family and kids orientated menu, go with a full colour menu.
Feel free to experiment with the material as well if you want to present an unique experience for your diners through it. Check out some of the examples below:
Next, get the layout right!
Remember that your customers are at your shop to eat, not to read nor they are in a library. So, make sure that you don't crowd your menu with huge chunks of text.
It's important to understand the usage of columns and margins. Having multiple columns with spaced out margins create the organised layout even when it's text heavy.
Decide on the typography that fits your brand and offerings.
Whether you like it or not, you will have words or typography on your menu. It's impossible to avoid it as they make up the name of the dish and the price (at minimum). It's a good idea to make sure that you select fonts that are legible and keep the fonts used to a maximum of 4 to avoid any unnecessary confusion.
You can find free fonts to use through Google Fonts (all free to use commercially). If you are still stuck with the choice of fonts, here's a quick cheat list to get you started:
Use Helvetica or Din to indicate quick service, fast, casual and best used for restaurant with huge lunch crowd.

Use Smell Roundhand to indicate fine dining or something of higher price range. This font is one of the cursive fonts that are legible and look pretty at the same time.

Use Cicle to indicate playful, child friendly, modern and casual. It's great for a family dining place. Also can be used for

 

fast food restaurants.

Use Requiem to indicate more of a Victorian style, fancy and classic menu. Use with care as it's easy to get fancier fonts wrong without the right spacing, bolding and italicisation.
Use images to explain your food.
Images and graphics, if used correctly (and in high quality), can help enhance your menu's attractiveness. However, too much and it can make your menu seem cheap and juvenile.
The one most important thing to note about images and graphics is colour coordination. Unless your restaurant is a fantasy-filled, rainbow-puking unicorn themed café, it's probably a good idea to stay away from using all seven colours on the spectrum for your menu's design.
Use the right words, to entice and to educate.
The thing that a customer sees right after your pictures is the description of the food item. So, it's important to entice and educate customers about the dishes. So keep it short and sweet, but still impactful to their senses. Though tacky, buzzwords usually work well in descriptions while culinary jargon are better left untouched.
A dish's name should clearly identify the dish so that guests don't have to read the description in order to obtain this basic information. When customers can easily determine if they want to read further by just reading the name of the item, it saves them time.
To achieve this level of clarity, you often must mention the specific item in the dish name. For instance, instead of writing "Zat's Special" and then describing this mystery dish, you would write "Zat's Lasagna Special," which allows customers to quickly decide if they want more detail.
When you add value to an ingredient, it is no longer just a commodity that everyone else has, and one way to do this is to inform guests of where the item came from. For example, if you say smoothie made with fresh strawberries from Cameron Highland. It sounds better than saying smoothie with fresh strawberries.
Next steps?
Now that you have learned the first 5 things to audit and improve your menu on, start by looking at your current menu. Make a list of things to improve and in our next article in this series, we will go deeper into every part of the points above.
In the mean while, let us know if you have any of other tips that we missed. Don't forget to check Dropee out if you are looking to procure your business supplies all in one place!